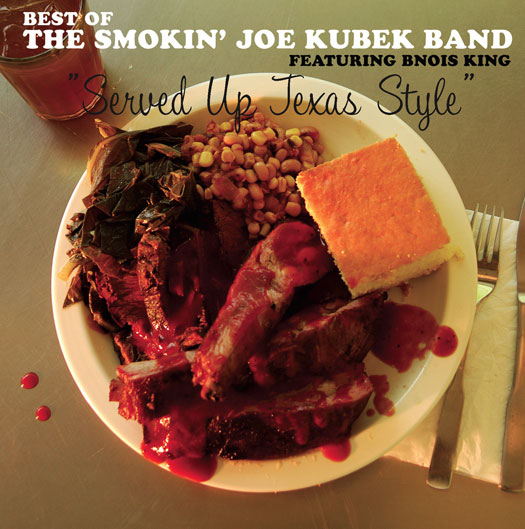 To listen to audio clips click on each song
CLICK HERE TO BUY THIS CD ONLINE
Served Up Texas Style offers 15 choice cuts of highly energized Texas guitar blues by the Smokin' Joe Kubek Band featuring Bnois King - a blues fan's dream selection all on one platter.
Included are two unreleased tracks from the sessions that produced their best-selling Texas Cadillac album, and a special guest appearance by blues legend Little Milton.
Spanning ten years and seven albums, this is the one and only quintessential Smokin' Joe Kubek Band collection.