The Band:
Smokin' Joe Kubek - lead, slide, tremolo guitars
Bnois King - vocal, second guitar
Greg Wright - Fender bass
Phil Campbell - drums, telephone
Special Guests:
Ron Levy - organ, piano
Sax Gordon - tenor saxophone
"Tino" Barker - baritone saxophone
Produced by Ron Levy for Levtron Productions
Bullseye Blues/Rounder CD BB 9510
© 1991 Rounder Records Corp.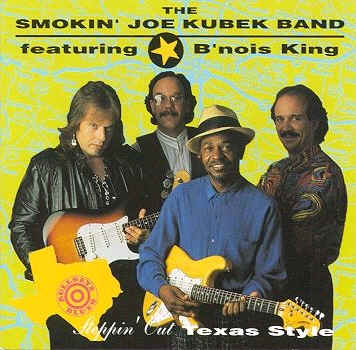 To listen to audio clips click on each song
CLICK HERE TO BUY THIS CD ONLINE
The debut recording of a blues band that's been in all the right places -- hailing from Texas, discovered in Memphis, recorded in New Orleans. Smokin' Joe learned his trade from Freddy King, Albert King, John Lee Hooker and Little Joe Blue. Bnois King can just about match Joe lick for lick, and his vocals are the genuine article, right out of Otis Rush.